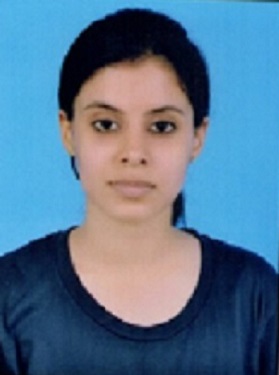 Ms. Ankita Pandey
Ms. Ankita Pandey obtained her B.A.LL.B (Hons) from the Faculty of Law, University of Allahabad in the year 2014. Thereafter she completed her LL.M. with specialization in Human Rights from National Law School of India University, Bangalore in the year 2015. She qualified UGC National Eligibility Test in 2016. She also has a diploma in cyber law from Asian School of Cyber Laws. She also possesses internship experience with Hon'ble judges and senior advocates of the Allahabad High Court and with reputed law firms.

She has two publications to her credit:

• Article titled: "CRITICAL EXAMINATION OF THE RIGHTS OF CHILD UNDER THE TWELFTH FIVE YEAR PLAN" in the International Journal of Legal Development and Allied Issues; Volume 1 Issue 4

• Article titled: "GLOBAL INEQUALITY AND INTERNATIONAL TRADE: CAN THE GOAL OF GLOBAL DISTRIBUTIVE JUSTICE BE ACHIEVED" in the Indian Journal of Legal Philosophy; Volume 3 Issue 4

She joined the National Judicial Academy as Law Associate in 2016. Prior to joining the National Judicial Academy, she practised as an advocate in the Hon'ble High Court of Judicature at Allahabad from 2015-2016.